"I wanted it to sound random and distracted."
Meet the Voice Actors
Shopping with local small businesses is very important to a lot of us. And while BUY MY BOOK: NOT BECAUSE YOU SHOULD BUT BECAUSE I'D LIKE SOME MONEY (by John Edward Marszalkowski) is not on the shelf everywhere, the good news that most independent bookstores can order it for you. Or better yet, you can just order it on their website and have it sent directly to you. Below you'll find links to every independent bookstore (that i've found so far) that has my book for sale on their website.
---
---

KENTUCKY

---

OKLAHOMA

---

NEW JERSEY

---

SOUTH CAROLINA

PENNSYLVANIA
---

NEBRASKA

---

KANSAS

---

TENNESSEE

---

NEW YORK

The list of NYC shops is so large that it's too overwhelming to list here. Please,

click here

to search them.
---

VIRGINA

---

MISSISSIPPI

---

NORTH CAROLINA
---

MARYLAND

---

ARKANSA

---

DELAWARE

---

VERMONT

---

D.C.

---

GEORGIA
---
HOLY COW. I'M SORRY, I CAN'T DO THIS ANYMORE.
When I started this blog entry, I had no idea there was going to be so many independent bookstores that would have my book listed on their websites. It would have been a lot easier to just point you toward my source on this, which is
IndieBound.org
. However, only about half the shops on their list have websites that list my book. So I figured I'd go through them all and give you the filtered list. That was a mistake. Just
click here
, type in your zip code, and find a store that actually links to the book. Thank you for understanding.
---
For all of you Milwaukee-area people, I have some cool news. Paperbacks of
BUY MY BOOK: NOT BECAUSE YOU SHOULD, BUT BECAUSE I'D LIKE SOME MONEY
will be available in a few stores. Starting with
Tribeca GalleryCafé & Books
and
Boswell Book Company
in Milwaukee, as well as
A Room of One's Own Bookstore
in downtown Madison!
What is especially cool is that ANY* bookstore can order it for you if they don't have it in stock.
*Pretty much any bookstore. All the bookstores that order books from Ingram, which is most, I hear.
​
So, essentially, the book is available everywhere. Mostly online, and orderable in most stores. That is, the paperback and the hardcover. As for the ebook and the audiobook... well, that's a blog for a different day. ;-)
Powered by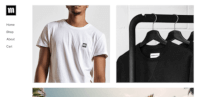 Create your own unique website with customizable templates.